We touch millions of lives every day – on highways and in hospitals, at the courthouse and the corner store, over the phone and on the web. We'll help you deliver constituent services and communications, increase revenue and efficiency, and control costs and fraud. By working with us, government agencies shape better futures for the world's citizens.
| | |
| --- | --- |
| | All federal government agencies share a common goal: to efficiently and effectively serve the people. We have a solid understanding of government operations and a vision of emerging federal government service trends. |
| | |
| --- | --- |
| | Improve the health of populations in need while helping your program managers to make better decisions. With Xerox, fewer of your dollars go toward administering programs, and more go toward healthcare services for members. |
| | |
| --- | --- |
| | Managing government records is essential, but it can be a drain on your resources. Simplify day-to-day tasks with our automated, digital solutions. |
| | |
| --- | --- |
| | When you meet customers' expectations for fiscal responsibility, instant access to public records, online form retrieval and completion, fast processing times and clear communications, you provide a solid return on taxpayer investment. |
| | |
| --- | --- |
| | Improve the quality of life in your communities, create simple and reliable processes for operators and agencies, and give decision-makers peace of mind. |
Share this page: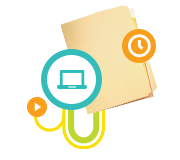 Richmond County, New York
Records were stored in stairwells and hallways. We cleared the way.
View Richmond County case study

›
City of Los Angeles DOT
Innovative, integrated approach curbs congestion and pollution by enabling drivers to "save time, park smarter"
See LA Express Park case study

›